The ultimate Outside The Box
Realestate Marketing agent
Mike T's Top 10 Tips to Increase Value in Selling Your Home
Mike T's Top 10 Tips to Increase Value in Selling Your Home
Why Mike T Realestate For all Your
Property Sales In Wollongong?
We Give You Proven Fast Results
You will be working with Wollongong's No#1 Property Marketer!
We provide you 'Out Of The Box Marketing' and make your property stand out
We provide expert free advice
Over 20 years service and sales experience
We are an awarding winning realestate agency
NSW & Wollongong Prestigious Property Awards

select from one of the following services
Let Mike T Sell your property in 30 days or less!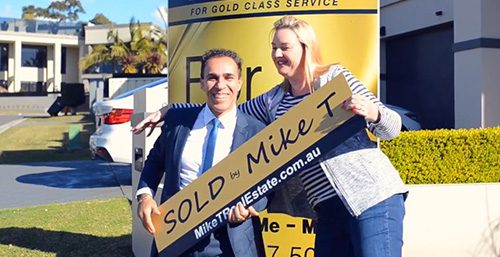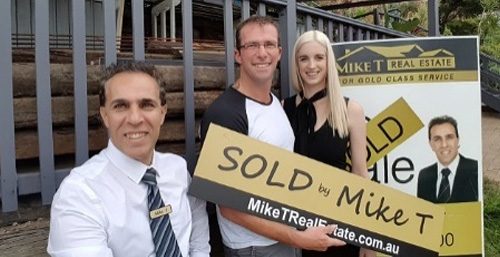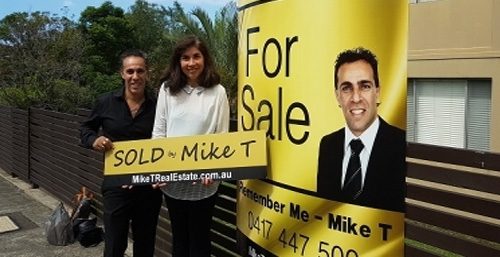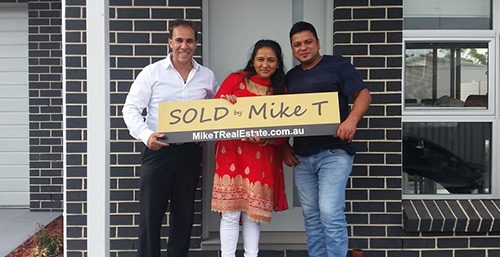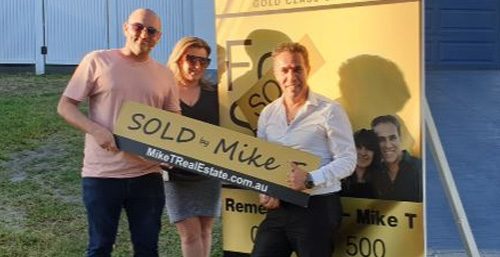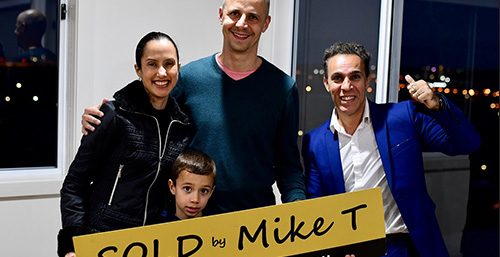 MIKE'S MARKETING & entrepreneurial ABILITY
HAS GIVEN HIM THE CHANCE to meet some superstars!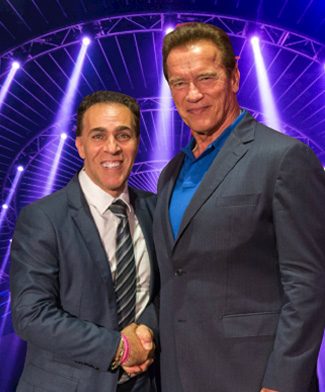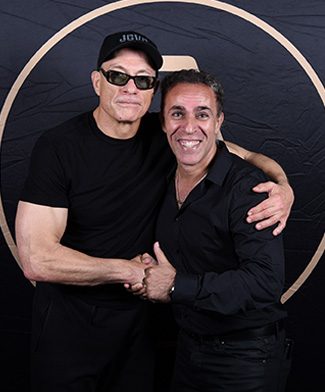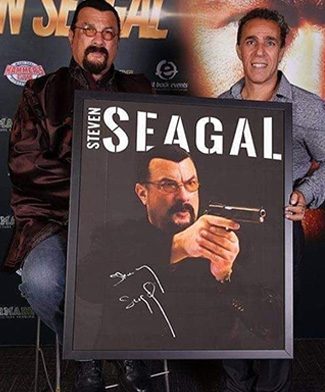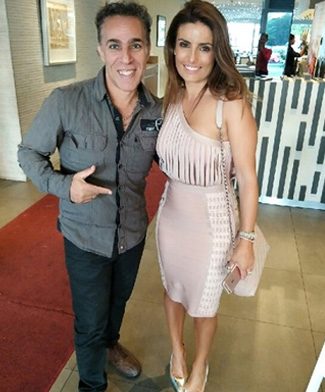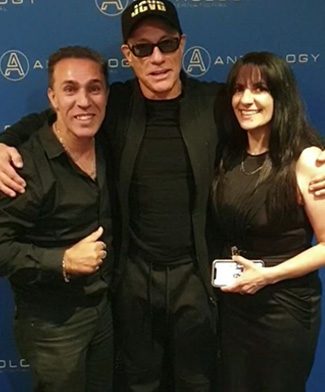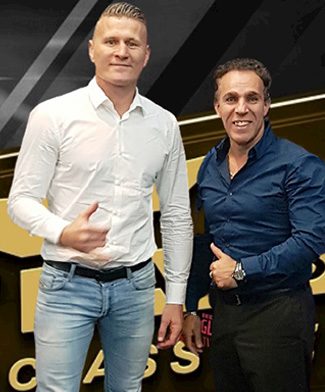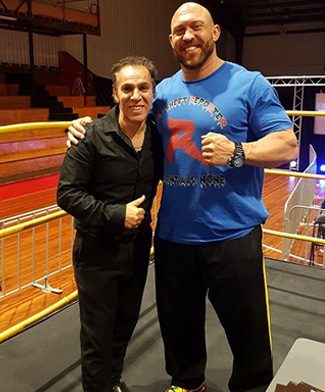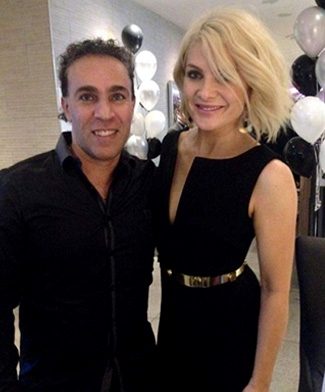 VALERIE W
"Due to a recent traumatic experience in my life, I was hesitant to jump in to the property market to buy a place as I had very little trust in people. I thought it would be like swimming with the sharks, but instead I swam with a dolphin, in the guise of Mike T! He was patient, kind, & understanding, & supported me through a few bumps through the buying process, but with his assistance, I managed to secure my dream home, in a secluded location that now brings me great joy, peace and happiness. I am most grateful to you Mr T for helping me to secure not only a beautiful house, but a fine home that I will share with my family & friends for many years to come. Thanks heaps Mike T!"
CONSTANCE G
"I was recommended to use Mike T by a friend as I was unsuccessful through two other major agencies for over a year to sell my home. Mike was a real gentleman and I am extremely pleased with his service and the way he cared for me. I am very grateful that he worked very hard to make the sale happen and he didn't give up as he promised me that he'll sell my home in this difficult market. He always followed up and promptly returned any query I had. I can't thank him enough as it was very important for me to sell so I could move into my new home. I am very happy with the price he achieved. I highly recommend Mike T to my family and friends and anyone thinking of selling."
DIANA DIFAZIO
"I have worked with many Real Estates in the past and have always found them to make excuses. Mike T has been genuine has made our sale experience go smoothly and effortlessly. What Mike T says is what he does... Very happy will call again in the near future. If you want results call Mike T he offers a service like no other."

Mike T is one of the most innovative and original real estate agents I have ever met, he has taken the art of marketing to a whole new level by including his community. He champions small businesses in the Illawarra area and I can highly recommend his services!!.
- Ozan Fikri
We recently purchased our new home through Mike T! The entire experience was seamless and fantastic! Love Mike's genuine, friendly and down to earth approach and kept us well informed along every step of the way! Not only did we gain our new home but also a new friend as well~ THANK YOU MIKE T! Stay awesome! 🙂
- Sannie Yip
Good honest bloke who lives up to his word.
Won't hesitate to recommend Mike T
- Michael Strudwick
I first met Mike when he was donating his time at Spring into Corrimal, since then I've had multiple interactions with Mike and even read his book "This Is Gold" Mike never stops striving for success and is a real inspiration and that clearly shows when he delivers the results to his clients over and over. Follow your dreams!
- Larkham Family
Mike is a fantastic, genuine and authentic person. He is a family man, down to earth and is always great to deal with. He's always available when you need him. I highly recommend Mike T if you are looking for someone to sell your property. Residential or commercial. Best agent I've come across. Thanks Mike T!
- Bianca Perry


Best real estate agent in the Illawarra! We use Mike to sell developments for us! He is a man of integrity and works harder than any agent I know
- Nath Battishall
Where do i start?
Mike is across the board with the market, what's happening, what's new and also keeps you up to date with potential properties.
Good service, Mike and always happy to help.
You will receive a trusted friend after your dealings with Mike.
Well done Mike!
- Keira Austin
Mike T was great! Great service, great attitude and made our buying process very smooth. I highly recommend him!
- Chris Fisher
Creative, entertaining and a let's get it done attitude. You can not go past Mike T for great service and honesty.
Outside of the box thinker, Mike T is a marketing genius!
- Ozan Fikri
Was lucky enough to win one of Mike's generous prices in his giveaway. He delivered this himself and was absolutely lovely. Can't recommend Mike enough to anyone looking to sell or buy a home. So excited to enjoy our mini get away away!!!!
- Keli Mckenzie

Mike T's Top 10 Tips to Increase Value in Selling Your Home
property valuation report
with Mike T, "You'll Be Back!"